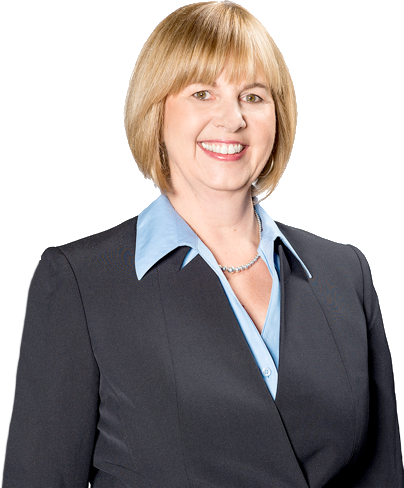 Welcome!
The Power of Teamwork. The Reputation for Results.
Thank you for choosing Ottawa 4 You Real Estate. Our award-winning team is dedicated to helping Ottawa buyers, sellers, and investors achieve their real estate goals.
Property Search
Although known in recent years for the devastating Ottawa tornado in 2018 which left so many of our friends and neighbours dealing with the aftermath of this brutal storm. Arlington …
Read more
Warm weather and the freshness of spring brings with it the desire for a deep spring clean. Throw open the shutters and let that sunshine in! Many of us are …
Read more
When you put your home up for sale what do you expect?

I expect someone who knows the market where my home is located so the house will sell for what its value is.

Karen knows what other houses have sold for in your area and prices it…
— William & Marianne S
Karen Cayer and her team provided me with an excellent service. She converted an onerous task into a fun experience and it took her only about 1 month and a half to list, sell and transfer my house to new owners. And all of this in a very difficult area…
— Arthur B
Thank you so much to Karen Cayer and her excellent team for their hard work preparing and selling our home. We were pleased with Amanda's prompt & efficient service, Lindsey's great ideas for staging and Erin's beautiful pictures. We highly recommend Karen for anyone who is buying or selling a…
— Janet & Charlie G
Karen is an excellent agent who takes the time to figure out what you need. We highly recommend her and have had nothing but good experiences with Karen and her team.…
— Alexandra S
We had a really good experience with [Sarah Cameron] here. We were buying and got matched with someone who only buys homes. She was a pleasure to work with, and it was always apparent that she had our best interests in mind. Highly recommended!…
— Marguerite M
Karen and her team go "above and beyond" in every way imaginable. They recently helped us sell our house, getting us from start to finish in just a few weeks. The staging services by Lindsey Orr are excellent and a lot of fun (tho sometimes surprising!). Karen oversees…
— Christine T
We just found our new home with help from Karen and her team! It took us quite awhile to find the right fit for us...... Karen treated us with patience and respect throughout the whole process. She understood how important it was for us to feel completely comfortable in our…
— Lynn F
Karen and the Ottawa 4 You team were dependable, honest, and patient. They took the time to walk me through all of the details pertaining to the sale of my house, and ensured that I was informed of what to expect with open houses and showings. Karen also helped…
— Josh D.
As a first time buyer I was nervous about buying my first home but the Ottawa 4 You team made the experience not only way less scary, but even really fun. The team was there to answer my questions every step of the way and I felt so much more…
— Julie
I cannot say enough about Karen Cayer and her team at Keller Williams Real Estate. I had my home listed with another Realtor in my area with no results and should have gone back to Karen as she sold our other home. After losing my husband I didn't know what…
— Liz D
Lindsey provided us with staging assistance as we prepared our home to be listed for sale. Lindsey has a great eye for visual design, flow of physical spaces, and a knack for seeing potential in random objects. We loved the changes she did to prepare our home for sale,…
— Natalie C.
After nine moves with the military, our experience with the Ottawa 4 You Team has been an exceptional one. Their professionalism, knowledge and availability made the experience a thoroughly enjoyable one. The advice and friendship throughout the sometime unnerving process of purchasing a home helped us in making the…
— Marie-Ève T. & Stéphane D.
In all aspects of the sale of my mother's condominium apartment, Karen presented herself to be a true professional. She demonstrated very good communications skills throughout the various aspects of the sale. Karen also was very supportive throughout the sales process and that was very helpful. I very much appreciated…
— Bob F.
Karen and the Team were very helpful through the sale of our condo and buying of our perfect home in less than a month. The Ottawa 4 You team set up countless appointments for showings during several evenings and weekends until we found our home. We will recommend the Ottawa…
— Josh & Sarah W.
We're a couple with 2 teenage kids from out of town looking to purchase a house in Ottawa. We sold our home quickly and barely had a month to find a new place. We were lucky to work with the Ottawa 4 You team who organized many visits…
— Pascal L.
I had an agent come into my home and give me an estimate which I was completely unsatisfied with, then I brought in Karen. I immediately knew this was the right choice as she took her time to listen to my concerns, look at the work that was done on…
— Christine A.
I was aware that it was a difficult time to sell in a slowing market and Karen presented the facts, identified opportunities and inspired confidence. The result was 2 offers coming in after just 3 days on the market. I think this demonstrates her knowledge of the market, networking and…
— Kate R.
Our agent made searching for our new home easy and even fun. She was always professional, arrived at arranged times, promptly took care of any concerns or questions we had and always provided us with updates. She is the best agent we have ever dealt with!…
— Trudy M.
I know that we have thanked you along the way but wanted to say another BIG thank you for the wonderful job you did selling mom's condo. From the reassuring Bengal Spice tea, to lugging boxes of stuff up and down stairs, to providing us with timely updates, and finally…
— Lyn
We were amazed at the amount of attention and dedication we received from Karen and Allan as a team. They made the whole process easy for us. You would think that we were their only clients. Thanks to their dedication we are living in our dream home.
…
— Dianne and Pierre L.
When buying our new home, my wife and I were very pleased with the professional service we received from Ottawa 4 You. They helped us focus on the areas that best suited our needs and price range and after a few visits we had an accepted offer. Important repairs were…
— Peter & Rachelle
The Ottawa 4 You Marketing Team was instrumental in making sure that our house looked fabulous and sold quickly. They recommended designer colours, provided names of reliable trades people and took charge of the whole process. The results were beyond our expectation and we wouldn't hesitate to recommend the team…
— Julie & Danny
Allan and Karen Cayer have a stellar resume. Their experience and knowledge was evident right from our first meeting. We appreciated their strong communication skills and that they were always available when we needed them. It was very exciting to get an offer after one day on the market and…
— Stephanie & Sean R.
As repeat clients we always depend on Karen's strong knowledge of the market, of good value for investment, and her tactful skill maintaining the focus on our personal priorities. We choose Karen for her honesty, integrity and sense of humour.…
— Gail T. & Jim C.
Our house was professionally presented on the web. Karen's strong negotiating skills netted us more for our house. We highly recommend Karen and her team.…
— Herb & Brenda S.
We received the best service possible with Karen and her team. They always put the client first and reassure each step of the way. We were very satisfied and would highly recommend Karen to any one thinking of selling their home.…
— Joti B. & Sakib E.
Karen and her team were extremely helpful through the sale of our home and the buying of a new home. They had regular communication with us every step of the way.

We have sold our own homes in the past and had difficulty trusting any real estate agents. Karen…
— Shelley & Mark G.
We have had the privilege of working with Karen Cayer when we bought our first home. Karen was informative, explaining the steps involved in buying a home, and what we could expect next. She answered all of our questions and kept us updated. She showed great customer service assisting us…
— Andrew and Rachelle G.
As first time home buyers we really had no idea of what was involved in buying a home. Karen took the time to explain why it was important to have someone represent your interests when purchasing a home - what she said made alot of sense to us. She thoroughly…
— Tara B.
I also need to chip in here and thank you. Please know that you can count on us for a reference any time. You and your team are really top rate. We really appreciated how you and your team have handled the condo sale, disposal of stuff, the advice…
— Graham
In October, we purchased a perfect home, resulting in us scrambling to sell our existing home. We were not satisfied with some of the recommendations with the agent we were using and interviewed 5 others, and it was Karen's team that was at the top of our list. Maureen and…
— Jerry and Maureen F.
Karen and her team provided us with outstanding service in helping to sell our home. Extensive market research, combined with the instinct gained through years of experience enabled them to set the perfect asking price. They gave us excellent advice on how best to present the house for showing. They…
— Cathy B. & Kyle M.
When we made the decision to look for a Condo Karen was with us every step of the way. She found our likes and dislikes and assessed our needs. There was not a week that went by that we did not meet with her. Through out the process Karen gave…
— Bev H. and Ron W.
We have worked with Karen over the past two years and have been delighted with her service. We met Karen while searching for our first home; we had no agent at the time. Karen was the first one to offer her assistance when we called about one of her listings.…
— Erika & Graeme
I have wanted to write to your team for some time to thank you all for the attention you gave to helping us sell our country home!

Moving to the city from the country was difficult but we had never anticipated how long it would take to sell…
— Rita