Community Spotlight – Arlington Woods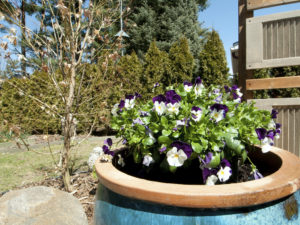 Although known in recent years for the devastating Ottawa tornado in 2018 which left so many of our friends and neighbours dealing with the aftermath of this brutal storm. Arlington Woods is a community of strength and perseverance surrounded by so much natural beauty. It offers all the charms of small-town community with the convenience of big city amenities only a short drive away.
An active and tight-knit community of people who care is the heart of this neighbourhood. The Trend-Arlington Community Association works tirelessly to keep friends and neighbours abreast of local community events. Banding together in times of need and celebrating community achievements. It's everything you could ask for. Annual community garage sales and BBQs get everyone out and having a great time! An active Buy Nothing Community Group ensures that nothing is wasted – and great finds are aplenty!
TATC Tennis & Pickleball offers an inexpensive way to stay active with family and friends. Whether you're up for a game of tennis, or the fun paddle sport created for all ages and skill levels, loving known as pickleball, there are options for all!
Only a short walk away is one of Ottawa's well-known Dog Parks, Bruce Pit. Offering space for Rover to roam and explore, surrounded by NCC trails and green space – perfect for hiking and cycling. In the winter months the pit is also known as an Ottawa tobogganing mecca, bringing parents and their children out throughout the community to enjoy in winter fun.
No community is complete without their staple eateries – and the Arlington Woods area is filled with so many great options. While it would be impossible to name them all, Cozmos Souvlaki offers one of the best Greek salads and pita combos you can find; while, New Hong Shing provides amazing Chinese food options that are sure to satisfy!
With a number of outstanding Ottawa schools only steps away (including Knoxdale Public School and Sir Robert Borden High School), Arlington Woods is where families grow and molds the minds of our future leaders.
Interested in becoming a part of such a vibrant community? Check out our latest listing at 18 Glendenning Drive – which puts you in the heart of this incredible space.
Have questions? Don't hesitate to reach out! As your local neighbourhood Realtor® we're proud to call Arlington Woods home. With so much to offer – we'd be happy show you around!