Canada Day 2018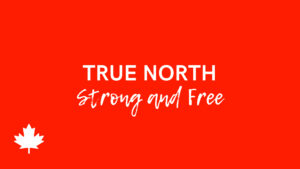 Canada Day is here again, and we at the Ottawa 4 You Real Estate Team are gearing up for celebrations in the nation's capital.
If you haven't already planned out your weekend, you better get started. Check out this link for what's going on this year at the hill. Highlights include concert performances from the Arkells and Lights, and a firework display at Nepean Point featuring 1300 aerial shells and 150 of the largest shells allowed in Canada.
Pro-tip: watching the fireworks from the Canadian Museum of History is always a spectacular view.
Although we're super thankful for the long weekend – we also wanted to take the time to think a little bit about how fortunate we are to be able to call ourselves Canadians. It's a great privilege that many work tirelessly to obtain, and we just happened to luck into it.
If you're feeling competitive this weekend, try challenging friends and family to a quick 20 question citizenship test, and see who of your tribe is the REIGNING CANADIAN KING (or queen!)
From all of us to you, HAPPY CANADA DAY!