Centrale Bergham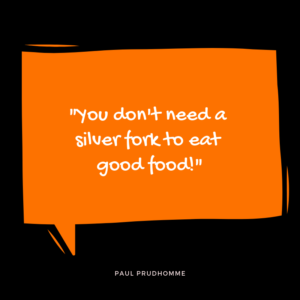 Maybe it's just me – but everywhere I go in Ottawa I am seeing more and more Centrale Bergham locations pop up.
A name I had never heard once in my life now seems like it's everywhere. You can probably also tell that I haven't been into to one of their locations yet … despite having one just across the road, likely a minute walk from my condominium.
A quick google search already gives me more intel than I've had thus far: Founded in Montreal. Central Bergham has that fresh modern aesthetic in a can't-be-missed black and orange motif. Their catchphrase, "Enjoy it Together" evokes wholesome, family fun and a place to gather with friends.
Their menu offers the traditional burger shack options, plus sandwiches, wraps, salads, and desserts. They couldn't hail from Montreal and not offer poutine – and with six different options you'll find something for everyone.
Offering Halal fast food options, many Ottawa reviewers have been quick to hail the burger baron for their MEATY and filling portions, promoting the cultural mosaic that Canada is best known for.
Comically, the Ottawa Citizen offers that "Indeed, one of the chief tasks for Centrale Bergham's cashiers is explaining to first-timers the myriad [of] sauce [options]"
I was able to find this quick history that shed a bit more light on why we've seen such expansion in the Ottawa market:
In April 2015, Bergham open four corporate restaurants in the city of Montreal and its suburbs. Victim of its immediate success, and because of the significant demand of its customers, the company decides to equip itself with the franchise system to maintain its growth.

December 2015 will mark the entry of the first Bergham restaurant in the Canadian capital. In less than a year, two franchises are emerging in Ottawa.

As a result in January 2016, Bergham decides to open new offices on the national territory to ensure its growth. To this end, a new headquarter had been opened in Ottawa to fill out various positions in operations management, marketing, and event promotion. In addition, to mark this expansion, promotional campaigns have been launched in many Canadian cities to advertise our unique concept.

During the following years, Bergham surprises the market by tripling its number of restaurants in 2017. Currently, twenty-one (21) restaurants are open in Montreal, Laval, Quebec City and Ottawa.

And that's just the beginning! In fact, we plan to open more restaurants throughout the Canada territory.
It's been here in the National Capital Region since 2016 – I am shocked to discover I haven't noticed it until now.
I'm already planning my first visit – I can hear the twist burger calling my name!
Happy Hamburgers!