Coffee that Cares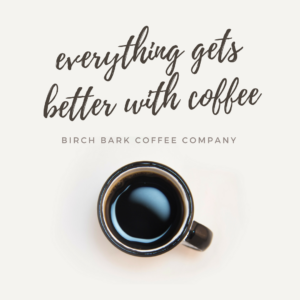 Birch Bark Coffee Company is not the first coffee company to try and make a difference, but their story is one that deserves to be shared – and that it can be found right here in our nation's capital makes it even more exciting.
Their mission, as they say, is simple: "BRING GOOD QUALITY DRINKING WATER TO EVERY HOME, EVERY RESERVE, EVERY TREATY, AND EVERY TERRITORY THAT WOULD BENEFIT FROM A HOME PURIFICATION SYSTEM – FOR FREE."
The Canadian government has made a commitment to ending long-term drinking water advisories in First Nations communities by March 2021… but its thanks to the efforts of companies like Birch Bark Coffee that change is being driven.
For every 40 bags of coffee sold they are able to equip one home with a water filtration unit. Making a difference, one bag at a time.
The company is 100% First Nations owned and operated, and their coffee is Certified Organic and Fairtrade.
There are currently 3 locations in Ottawa that offer Birch Bark Coffee to their customers – and you can always buy online!
We can't wait to try some for ourselves!