REALTOR.CA HACKATHON!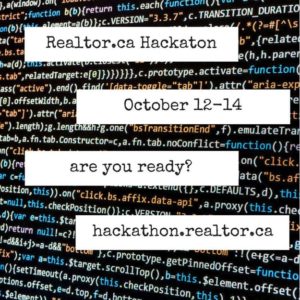 Keller Williams is a company that prides itself on technology innovation.
[sidebar – if you haven't heard about KELLE and how it is going to change the face of real estate as we know it … then you have to look it up]
So it should come as no surprise that when you walk our offices you'll find countless numbers of agents and teams who are always on the hunt for the latest and greatest innovations as well as exciting news in the tech field.
We are so excited to share that Realtor.ca is having it's first-ever hackathon in the nation's capital.
October 12-14, 2018.
Details of the event can be found here but essentially they're looking to innovative individuals and teams to hack CREA data to better link buyers to homes and drive more meaningful connections between Realtors and consumers.
The competition is open to all, first-timers are welcome! Aside from the hack, it's also a great chance to get out there and network with big players in the industry and see what new ideas are on the horizon.
The countdown is on. Only 31 days, 8 hours, 18 minutes* to launch.
Do you have what it takes?