These boots are made for walking …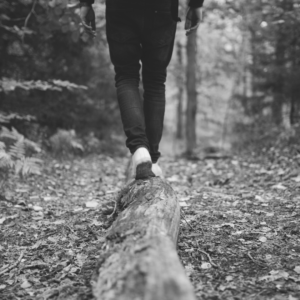 Walking. Hiking. Trekking.
Whatever you want to call it. I am a fan.
Whether it's a quick jaunt to grab a coffee at a neighbourhood café, or a 50km exploration of Gatineau Park, I love it.
There are numerous health benefits to a lively stroll:
Improves mood
Aids in weight loss
Reduces risk of chronic disease
Improves heart health
Regulates blood pressure
Improves circulation
Strengthens muscles
Improves digestion
Prevents dementia
Increases lung capacity
Delays aging
Reduces Stress
Improves memory
Increases Creativity
But it's also more than just a health thing.
Walking is our first form of independence. Once we learn to walk – we can go anywhere, there's no holding us back.
Before your parents let you borrow the car, it's your two feet that take you to and from friends houses, into town to go shopping, and all those other carefree exploits of youth.
I recently read a captivating essay by David Sedaris. It's fascinating, the things you see when you're out on foot". In it, Sedaris talks about the strong ties of memory to geographical locations. He's traveled countless places by foot, and seen many different sights along the way, and all of them have imparted memories that just can't be shaken.
Sedaris explains, "I was in Stevens Point, Wisconsin, once, walking through a suburban neighborhood, when I came upon a slice of pizza lying face down in someone's driveway. "What on earth?" I said to myself, as I stood staring down at it … It's what comes to mind now whenever I think of Wisconsin. Not cheese or Joseph McCarthy … Just that slice of pizza."
Growing up in a cottage town of Muskoka, summer memories of Bracebridge should be those quintessentially classic moments: campfires, canoeing, swimming, roasting marshmallows, etc. etc. Yet, when I think of that warm evening summer air against my skin I'm transported to the municipal cemetery. Quiet and isolated, it was here I walked many summer evenings away in reflection and creative process.
I once read a study that suggested that students who walked to school (rather than taking the bus or being driven by car) had a clearer mental map of their community. When asked to draw their neighbourhood, walking students were able to place many more significant landmarks than the others.
You take in your surroundings when you're walking. It's a slower pace that fosters contemplation.
If you can't remember the last time you went for a walk, set a micro-intention to do so today. If not for your health, do it to be a part of your community and to live in the moment.
Happy Travels!